We just finished driving more than 5,000 kilometers across New Zealand and without a doubt the prettiest stretch of road was the 65 kilometers which ran from Twizel to the White Horse Hill Campsite in Mount Cook/Aoraki National Park.
We left Twizel on SH 8 where there are snow covered mountains as far as the eye can see. Yet, the real surprise was turning left onto SH 80, also known as Mount Cook Road.
While the mountains continue on the left side of the road and far off in the distance in front of you, all of a sudden to your right the milky blue turquoise of Lake Pukaki appears lined by hunter green pine trees.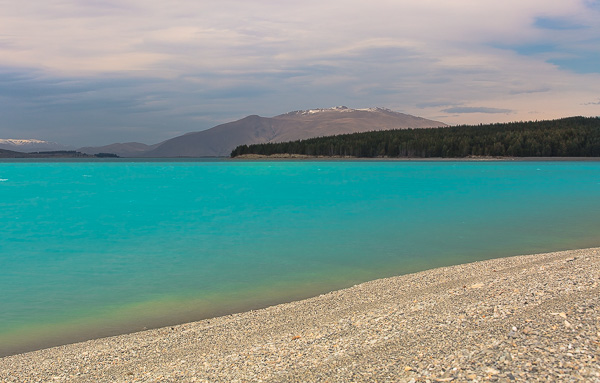 The colors are too vibrant to explain, with the blue sky almost matching the fluorescent waters of the lake, only interrupted on the horizon by the dark green of the trees on shore.
As you continue to head north towards Aoraki/Mount Cook National Park, the backdrop of the lake only improves to include the snow covered mountains.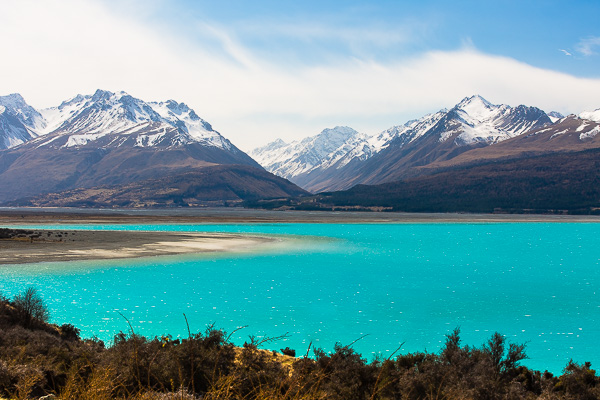 We pulled over half-a-dozen times to capture the scenery around us, but could've stayed and gawked for days on end.
After the lake ends, you are left with only the view of the road headed towards the mountains. However, since there are mountains directly in front of you as well as on both your left and right sides, it is as if you are being funneled into Aoraki/Mount Cook National Park. It reminded me of my eighth grade art class where we had to draw a hallway with a one point perspective.
Before you enter Aoraki Mount Cook Village, if you take a right onto Hooker Valley Road, you will end at White Horse Hill Campsite at the base of the mountains. From there, you can choose between several hikes to continue to appreciate this spectacular place.