I received the offer in June 2008. I had gotten it. I'd gotten my dream job. I would be starting as an international equities analyst with a boutique asset manager in Chicago. So why now, eight years later, am I leaving it behind?

My day-to-day responsibilities consisted of researching companies around the world as potential investments for the funds I worked on. The money we managed was allocated to us on behalf of individuals, consultants, pension funds, or corporations. We were hired to provide a positive return for the money invested with us (primarily through buying a stock today and selling it at a higher price in the future) for which we collected a fee.

The above paragraph describes an outline of how the industry is structured, but does little to shed light on why an analyst's position is enjoyable.

Analysts work at the intersection of global politics, economics, academics, psychology, technology, and yes, finance. I've spent weeks learning about the outlook for salmon farming, the structure of the payment processing market, why people and companies choose to rent instead of buy, and when a business model changes from celebrated to hated almost overnight. For those with an inquiring mind it can be incredibly rewarding. Add in frequent meetings with top executives at leading companies, travel to conferences placed all across the globe, and an attractive paycheck and it sounds like anyone would be insane to leave!
Insanity struck during the fall of 2015 when we booked our one way ticket to New Zealand.
There wasn't an epic catalyst that resulted in an "ah ha" moment. Instead, it was the build up of many insignificant ideas that eventually created a picture of an alternative way of life. The first thought was simply to head back to Minnesota but maybe take a couple months off to travel during the transition. Then the idea that Sarah could teach abroad while I'd tag along. Maybe we could both teach English abroad as a way to generate an income while still experiencing something new?
Regardless of which notion finally pushed its way into my thick skull, the framework I'd always used to review our options had been flipped on its head. I had thought of everything in "or" terms such as, "We can travel the world or afford retire" which turned to "and" terms like, "We can travel the world and afford to retire." The simple act of changing a single word opened up a multitude of possibilities that were never really considered before.
As full-time travel developed into an option in my mind, it also became increasingly futile to ignore its allure. The last eight years of my life were focused largely on work, punctuated by amazing trips and quick visits to Minnesota to see friends and family. While I did enjoy the hours spent researching stocks, learning industries, and attempting to connect today's value to tomorrow's price, I was also progressively aware that I was living for the interruptions.
The exhilaration of landing in a new country and deplaning, greeted by totally new sights and sounds began to far outweigh the rush of finding "the next big winner" at work. The tastes and smells of new lands first sated my curiosity but increasingly became cravings that couldn't be satisfied by what we found locally. The saturated greens of Southeast Asia, the majestic blues of the Adriatic, and the golden glow of the Serengeti were the colors that nothing in Chicago could compare to.
I don't hate my job. I'm not leaving the life I've known for eight years behind because I think the grass is greener somewhere else. I've simply reached a fork in the road where two paths provide different though equally attractive options and decided to take the route most at risk of closing.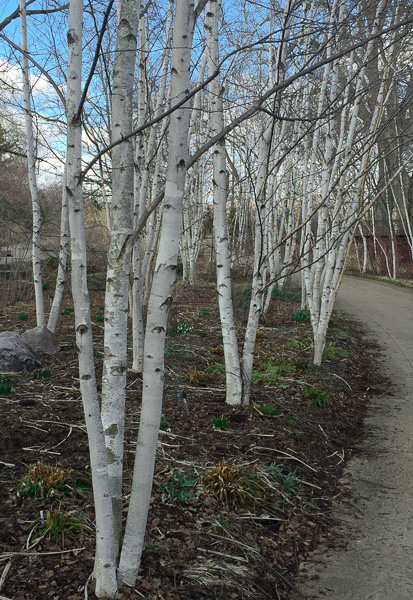 I believe I'll be able to find another job, but I'm less convinced that I'll always be without debt, children, or pets. I know that right now that Sarah and I are in reasonable health but can't guarantee that will be the case tomorrow. Honestly, it's impossible to know if there will be a tomorrow and even if there is, there's no guarantee another will follow.
So, the decision to leave my normal life behind for an indeterminate period isn't the product of some traumatic experience or slow burnout. It's simply the recognition that time is the most valuable commodity we have and the only one we absolutely won't have more of.
There's no grand illusion about what this trip will bring. There's only the realization that two week stints aren't enough for us. There's too much too see. Too much to taste, hear, and learn about. Too many people to meet and too little time to do it all.